We are proud to present the 1982 as "Knaus Helicopter GmbH" founded Heli Austria as our most valuable partner.
Since 2016 we are responsible for their pilot trainings, type ratings and school programme.
Their fleet consists of:
Super Puma, Bell 412, Bell 212, Bo105, AS350 B3e, AS355, MD902, MD520 and a brand new H135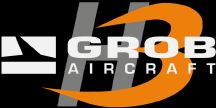 Since 2016 the ambitious aircraft manufacturer is our new partner at our base in Mindelheim-Mattsies. We are responsible for their pilot training programme on helicopters.
For many years COP Transporte has been our fast, reliable and efficient partner for transportations by land. Hopefully our partnership continues for many years to come!
For more Information please don't hesitate to contact us!